Drag & Drop Form Builder by Laraship powered by Laravel is the ultimate Form Designer and viewer and of course data collection tool for your website, design and embed your forms in few minutes.
Form Builder is plug & play ready for your Laraship platform if you have Laraship subscriptions or Laraship e-commerce already then you can install it from the modules screen
Laraship Form Builder Features
Intuitive panel Design with Drag & Drop Form Builder.
14 Field Types.
Various options for each field type.
Multiple submission actions :  Save to Database , Call API , Send Email , Auto Responder.
MailChimp Integration.
Aweber Integration.
Constant Contact Integration.
Covert Commissions Integration.
Get Response Integration.
On Success and OnError configuration.
Shortcodes to embed easily on any CMS page or template.
Responsive Embed code to embed forms in external websites
Duplication submission detection.
Bootstrap 3 and ajax rendering.
View and export submissions.
Please check our documentation for installation instructions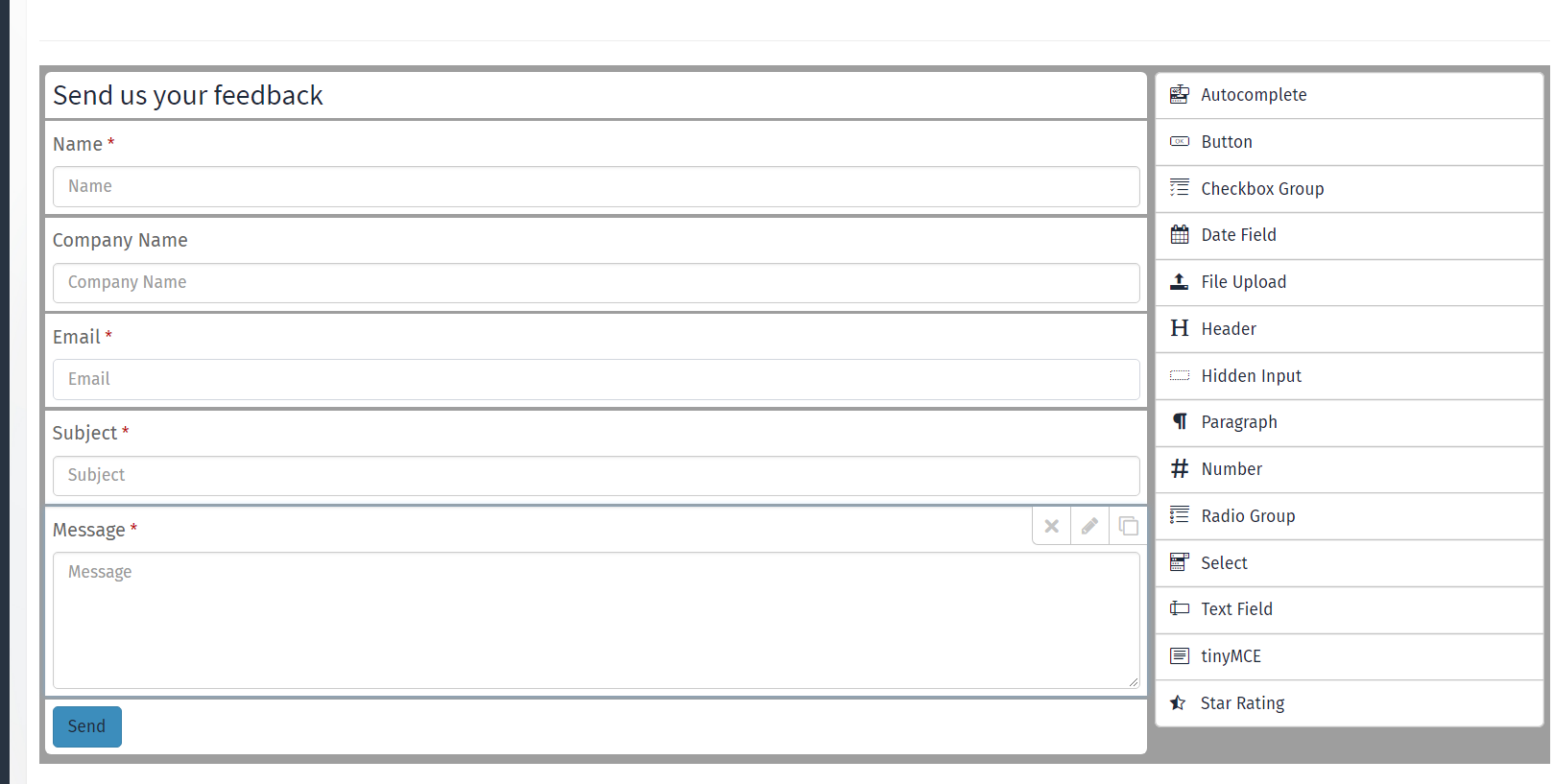 Drag & Drop Form Builder screen
Preview page for the built form.
Laraship Drag & Drop Form Builder demo can be found here