We're receiving a lot of questions every day what is the difference between Laraship and Laravel spark, and this article we can demonstrate the features of both packages so end users will be able to pick. and is Laraship is a Laravel Spark alternative?

What is Laraship?
Laraship is a complete solution for managing recurring subscriptions and memberships starting from user signup to package selection passing through subscription creation and payment details gathering and ending with becoming a member.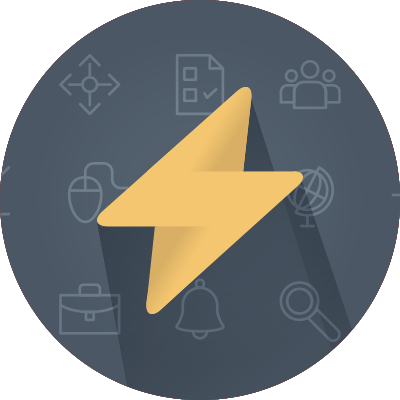 What is Laravel Spark?
Spark is a Laravel package that provides scaffolding for Subscription billing.
What's wrong with Spark?
People got stuck when buying Spark thinking that they are now ready to start their idea, wait! there is still a lot to do yet,  you need to build your interface, you need to build your administration panel, profile subscriptions management.
so do I need to get a developer to be able to use Spark? of course, because Spark is for developers and can be used by non-developers.
Why Laraship?
We at Corals decided to start on building a complete subscription solution where end users can install it and start configuring.
We are Laravel gurus who have 15 years of experience in web development and aware of business needs and customer needs, we managed to build a solution that defeats all the complexity inside different payment methods with all this heterogeneous world of implementations.
into one platform that unified and simplified the complexity of Recurring Billing. and it's not only Spark alternative but its, even more, an advanced platform.
Supported Payment Gateways?
Spark: Braintree & Stripe.
Laraship: in addition to Stripe, Braintree, Paypal; Laraship supports SecurionPay, 2checkout, Authorize.net, and soon RazorPay, CCAvenue.
Offline Subscriptions?
Spark: No Support
Laraship: Laraship Supports offline Payment using Bank offline subscription plugin.
One time Payment products?
Spark: Not supported.
Laraship: supports one time payments with subscriptions in one platform using Laraship e-commerce module.
Two Factor Authentication?
Both  Laravel Spark and Laraship supports 2FA
Support?
Spark: No Information available
Laraship: support team replies to support tickets within less than 5 hours.
Pricing?
Spark: $99 / site
Laraship: $49 / site
Frontend Themes?
Spark comes with scaffold theme.
while Laraship: comes with the popular AdminLTE theme for admin and many options for frontend also it has a theme manager module to customize and configure.
Additional Modules?
Spark: Not modular
however Laraship: has many modules to support your business like :
Referral Management.
 Newsletter System.
Settings, Analytics.
Shipping.
Tax Management.
Module Manager.
Auto Updates…
Documentation?
Same as Laraship, Laravel Spark is well documented too.
Conclusion:
Although we are the developers of Laraship, any usual reader can identify the huge benefits for Laraship over Laravel Spark,if you're looking to spark alternative then I can assure you we're receiving amazing stories and feedback from our clients every day telling us we're in the right direction of being the Top Subscription Platform in the world!, if you interested to see more details about laraship you can check our demo