Many cases, site owners would like to keep communications between different end users within Laraship platform, for example, sellers and buyers can communicate internally about questions, this will avoid you providing users with email addresses so they won't be communicated outside the platform, also it can be kept as a record for any problems or disputes as an official reference for super admin.
Internal Messaging feature :
Create unlimited Discussions and each discussion can have multiple threads.
Ad-hoc or multiple recipient settings
Option to allow the user to search through users in the systems or use a direct conversation initialization URL
Tag messages like important, Starred.
specify last read date, and mark messages as read unread.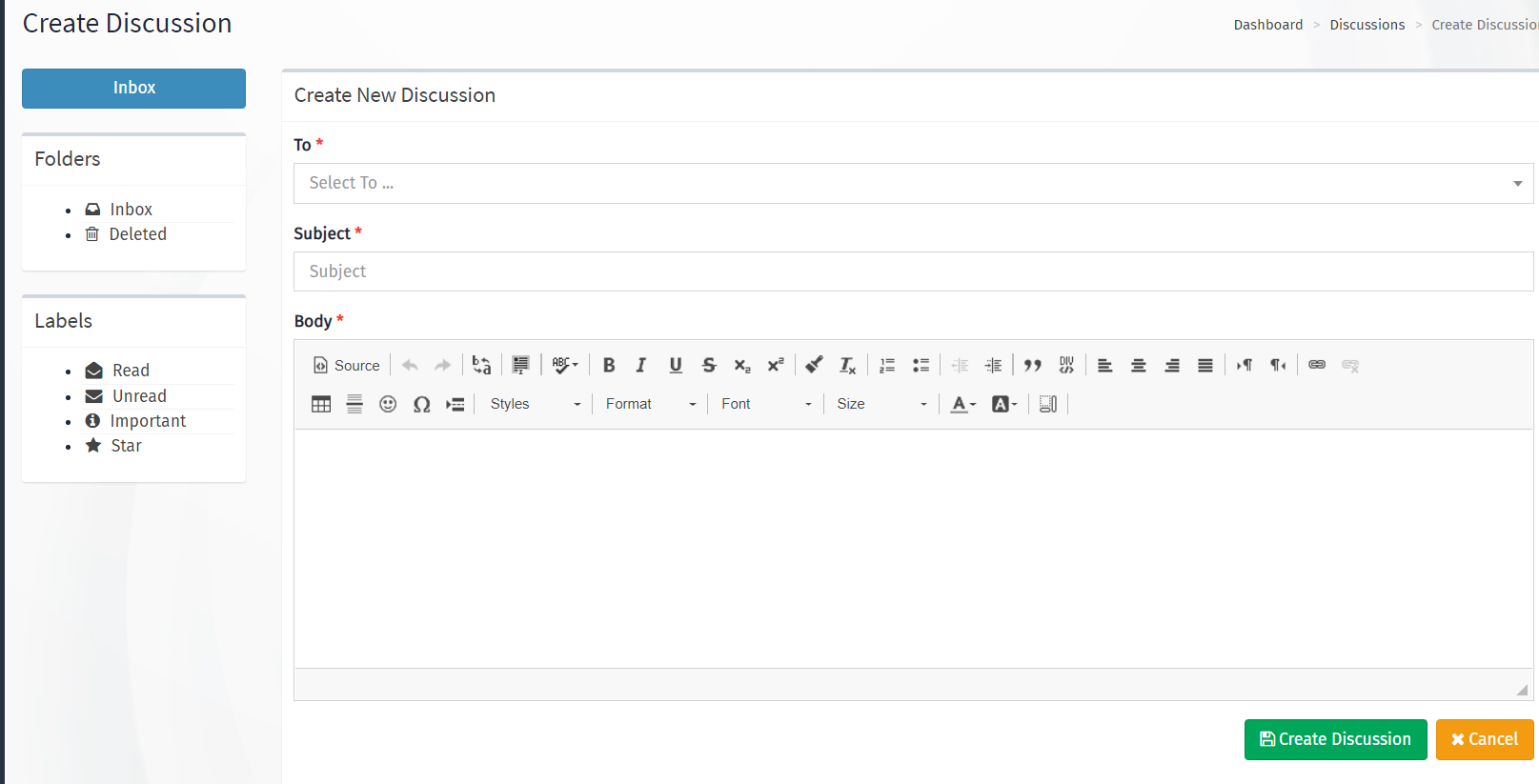 DEMO:
Messaging module can be viewed in action at Directory Demo: https://directory.laraship.com