Over the last decade, recurring revenue has emerged as the preferred model for businesses moving beyond transactional commerce. While the first generation of recurring revenue was defined by simple subscriptions—think Netflix's original "one-size-fits-all" $7.99 pricing or the traditional "Good, Better, Best" plans—many businesses have found static subscription offers don't always align with customers' needs and limit growth potential.
Today, a new Relationship Economy is emerging, and it's all about creating and growing long-term relationships with customers through personalized offerings, customized for each customer (or customer segments), that evolve throughout the life of the relationship.
From Static Subscriptions To The Relationship Economy
We'll take a look at what the shift to the new Relationship Economy looks in just a moment, but first, let's take a quick look at how we got here:
The short answer is: competition.
The competitive landscape across almost every industry has increased from single to double digits and constantly changes. Whether you're looking for an email marketing tool or a subscription sock service, a Google search will yield dozens of options to choose from. It's likely that you have seen one of Martech's Marketing Technology Landscape diagrams illustrating the rapid growth from ~150 players in 2011 to over 5,000 in 2017: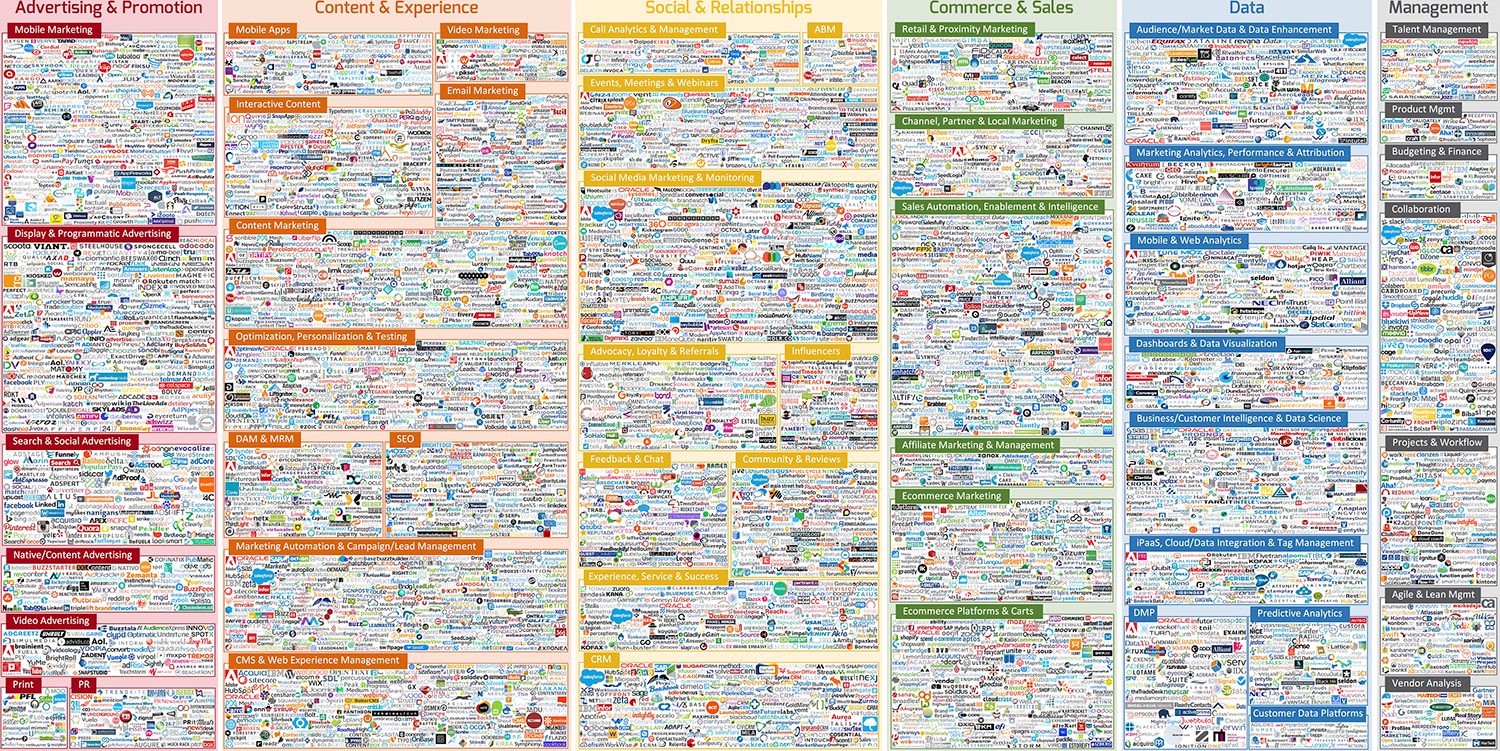 Increased competition and saturated markets have eroded differentiation and perceived-value between products. In addition, B2B customers are consumers in their daily lives which has influenced their buying patterns and expectations in the workplace. Think about shopping or renewing cable/internet providers—buyers have become accustomed to getting products and services packaged and priced for their specific needs with the mindset that if they don't get what they want, finding another solution is an easy alternative.
Businesses with subscription offers must find new ways to differentiate themselves from competitors by shifting the focus from the subscription to the customer relationship. In the Relationship Economy, smart businesses are finding success through personalized offers that are packaged, priced, and promoted in various ways to different customer segments. This level of granularity trickles all the way down to the individual customer level based on each customer's needs, expectations, and willingness to pay.
The shift looks more like a relationship that adapts, changes, and evolves over the course of each customer's life.
Monetization & Offer Management As A Competitive Edge
We are seeing a wave of businesses that understand how to package, price, and present offers in a way that empowers buyers and forces other businesses to think beyond traditional growth tactics. These forward-thinking businesses are using diverse monetization strategies to better serve their customers and differentiate their offers from the competition.
Amazon Web Services (AWS) is a poster-child for the Relationship Economy—they truly understand the modern B2B customer. AWS powers a majority of the websites and applications that you use in your day-to-day life. How has the world's largest Infrastructure-as-a-Service company become so successful? They have truly mastered the art of 'offer management' with over 70 products and services (as of this writing), that use numerous monetization models (including per second, per hour, per GB, per hardware configuration, etc.), while targeting different customer niches (startups, government, etc.). AWS also constantly evolves their pricing, with 62 price changes as of July 2017.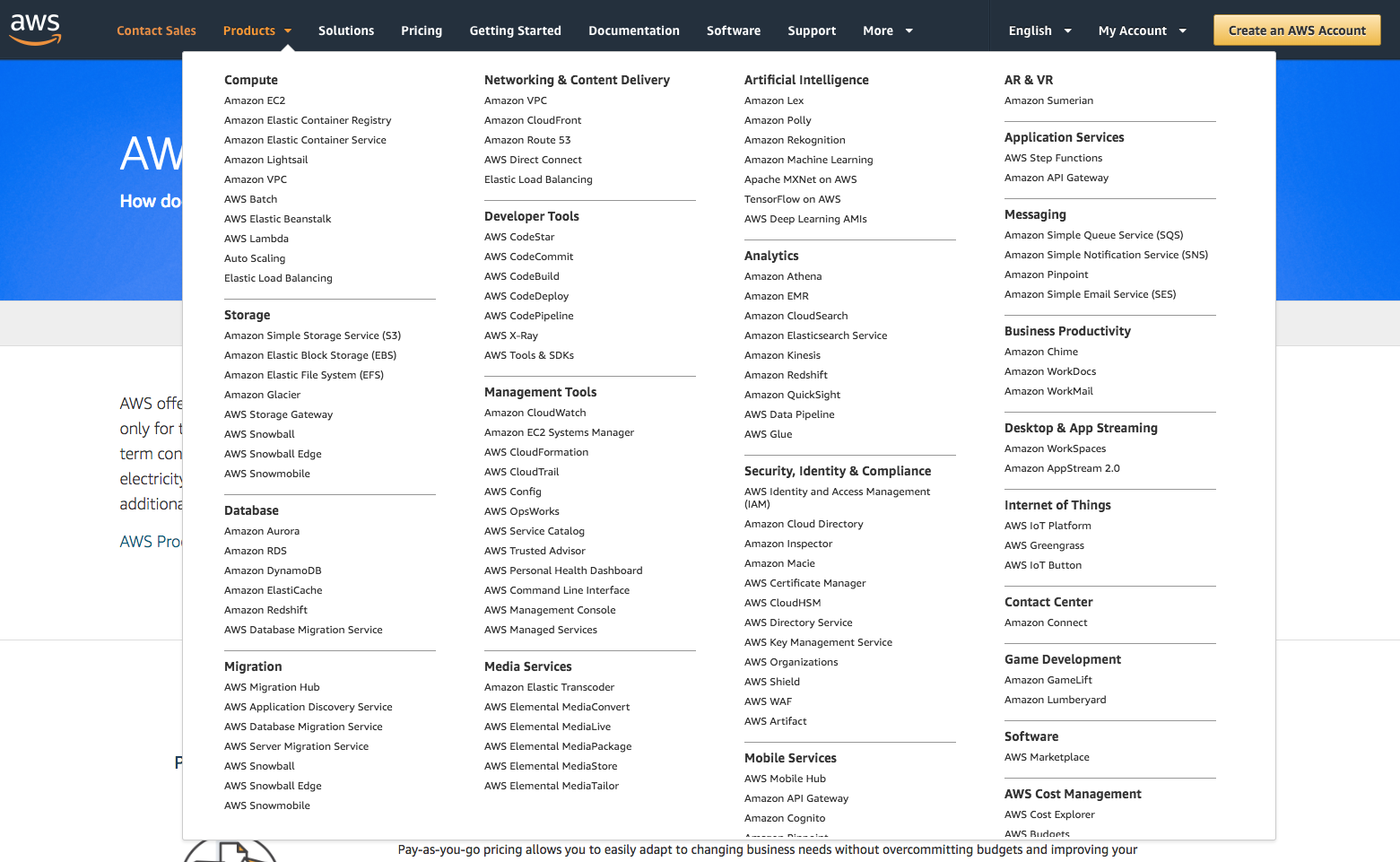 Large players in the cloud infrastructure space are scrambling in attempts to reclaim parts of the market that AWS now controls. By recognizing B2B customers' buying preferences and creating elastic offers that cater to distinct customer segments before AWS' competitors, the company was able to not only lead, but virtually control the market.
Salesforce is another great B2B example. From their initial CRM offering, Salesforce has built, acquired, and unbundled their products and services to include a portfolio of offers targeted to distinct customer segments (sales, marketing, support, etc.) using different monetization models (per user, per company, by the number of contacts, etc.) with numerous upsell and cross-sell opportunities.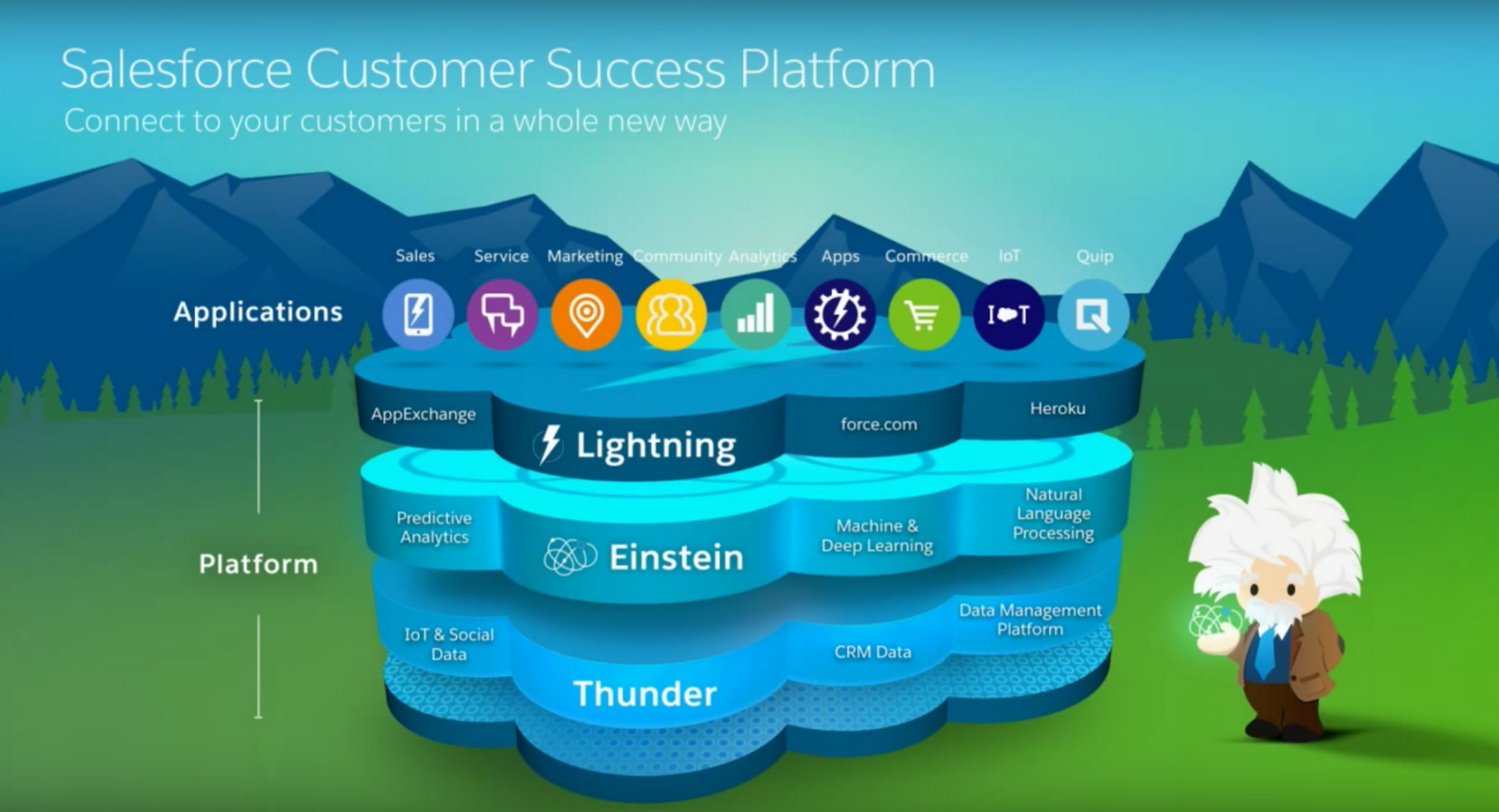 While industry giants like AWS and Salesforce leading the pack, even recurring revenue businesses without a vast portfolio of offers can use monetization strategies to give their business an edge.
Change Is Inevitable
Businesses of all sizes need to understand and address this shift as part of their business strategy. Regardless of whether your business is scaling, feeling the competitive pressure to differentiate, or moving upmarket:
You will add new products/services and packaging as you grow (or because you need to grow)
You will use, or try, different billing models to fully monetize the value of your product/service
You will experiment with price points to understand elasticity between customer segments
You will create custom products, pricing models, and prices for individual customers
The changes you make in your offer catalog will have implications for managing your install base
While companies like Salesforce or AWS have the resources to invest in treating their billing like a product, evolving your offerings with the right offer management and billing capabilities is more attainable than you think.
Adapting To Change Requires An Elastic Approach  
It is critical that you utilize the right tools. Being successful requires an underlying recurring billing engine that provides your business the flexibility and agility to personalize offers across your customer base without breaking anything internally or creating billing bottlenecks.
Note: If you're writing and maintaining custom billing code and/or devoting professional services and development resources to achieve these goals, you're doing it wrong.
You need an elastic approach to your product catalog: Elastic Billing
.
In order to provide your recurring revenue business with the elastic billing capabilities critical in the Relationship Economy, you need to embrace three core concepts:
Personalized offers for different customer segments. Think of an offer as a combination of product, packaging, price, and promotion. In order to personalize offers for specific customers and successfully present those offers at the perfect time, it is essential that your offer management and recurring billing tools are seamlessly integrated. When that flawless integration is present, your business will be able to create, maintain, and bill for a large portfolio of personalized offers, and do so for a variety of customers and customer segments.
Empower everyone to act. Your offer management and recurring billing solution should be available for all revenue generating teams. Product and business leaders need a simple interface for easy offer management and billing. Development resources require comprehensive and well-documented APIs. Ideally, there should be no custom billing code to write or maintain. Whether in the front, corner, or back office, all teams should be empowered to quickly and easily make changes.
Complex offers that are simple to manage. Being able to create customized offers for granular customer segments creates a massive catalog of products, packages, prices, and promotions to manage. Best-in-class solutions make that complexity easy to manage, while tracking all of the critical business metrics in the background.
In the Relationship Economy, smart businesses are no longer thinking of billing as a back-office system; they're viewing billing as a strategic growth lever. Through this lens, it's simple to understand how Elastic Billing
can accelerate product and marketing cycles, strengthen the entire customer lifecycle, fuel growth, and create a competitive edge for recurring revenue businesses of all shapes and sizes.
The post Move Over Subscriptions. The Future Is Elastic And Built Around Relationships. appeared first on Chargify Blog.
Powered by WPeMatico